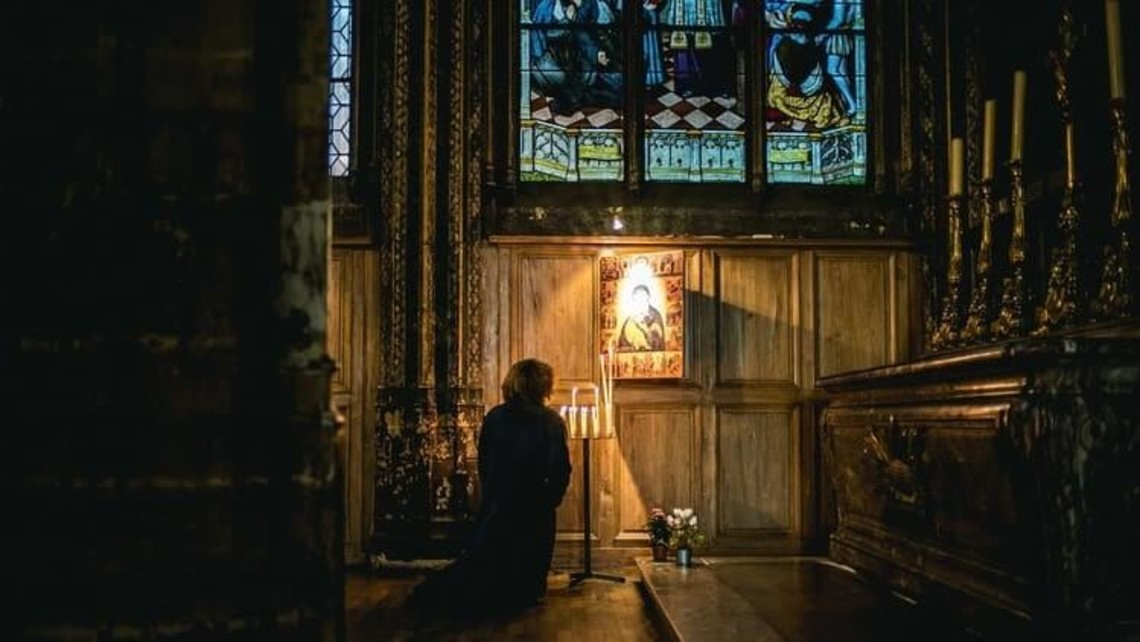 Saturday, March 13, 2021 - 11:12am
The Best Free Resources for Becoming Catholic
Learning the Catholic faith is incredible and yet formidable for anybody, especially if becoming Catholic. These resources communicate the profound revealed truth. 
With over 12 years of attending diocesan

Catholic schools

, one would assume upon graduating, I would have been an expert on the Catholic faith.

Sadly, I was given a very basic and watered-down version of what Catholics believe and much of what I was told was incorrect.

It's not surprising that I left the Church after high school to make better use of my time.

After one too many bad decisions and the unsatisfying answers about the purpose of life from my atheistic college, I became desperate for answers to the most important questions in life. 

I needed the answers to be intellectually consistent, logically reasoned, and true.

I could not accept any answer that sounded like: 


"That's just what we have always believed."
or
"Your truth and your happiness are what you make it, so you have to just do you."
or
"There is no God, but I think aliens probably left human cells on earth a million years ago."


I sought out the wisest and most serious priest I knew so I could get some straight answers to some important questions that I had.

One of my biggest questions at the time was, "Why is the God of the Old Testament jealous and vengeful, yet Jesus of the New Testament is merciful, kind, and forgiving?"

I was simply told to read a book and come back in a month with more questions. As unsatisfying as that may sound, the book changed my life.
All it took was being directed to the right resources so I could get the right answers.
Related: The Ultimate Simple Guide to Catholic Mass (Plus Free Printable!)
Becoming Catholic is a Life's Work

If the Holy Spirit moved you to consider joining or converting to the Catholic Church then Christ be Praised that you have answered the call.  
Becoming Catholic can be an incredible whirlwind experience.
It can also be overwhelming to become a "follower of the Way", which is what the early Christians were called.  
The Catholic Church has a history that spans two millennia with traditions and teachings that reach across all cultures, throughout all civilizations, and touch every aspect of life on earth today.
You will never be an expert on being a Catholic. Dr. Scott Hahn speaks of this as being a "life's work".  It is his book, A Father Who Keeps His Promises, that changed my life and answered several of my questions. To know, love, and understand God and His Church takes more than a lifetime because God is inexhaustable and eternal.
 
Important:
You do not need to know everything about Catholicism to be a good Catholic.  

St. Mother Teresa was not a Thomistic philosopher, nor was she a published author in scholarly theological journals. She clearly, simply, and authentically lived and spoke with the mind of the Church.  

Don't get caught up in intellectual pursuits to where it becomes a distraction. Living life in accord with God's will, in love, is much more important than being able to intellectually grasp and understand every concept put forth by the Doctors of the Church.

You must be clear on some of the basic concepts so you can adopt an authentic Catholic worldview. If you become a follower of Christ, you can't pick and choose which teachings appeal to your sensibilities and which ones you will ignore. You have to be all in. If you are all in, then you naturally will assume a love of acquiring knowledge of the truth.  This makes sense.  As Jesus said: He is "the way, the truth, and the life". All who hear the truth, hear His voice.

Catholics do not think in terms of the here and now.  We are concerned with the eternal.
Therefore, you need to know that you are getting solid Catholic resources that are not going to water down the faith or promote heresy.    
Related: Catholic Evangelization: 6 Clear-Cut Strategies That Really Work
The Problems with RCIA Programs to Become Catholic
 
Several Rite of Christian Initiation for Adults (RCIA) classes are woefully inadequate. Many focus solely on preparing you for the sacraments, which are essential, but fail to convey even the basics.  This includes the reality of Hell, the sacrificial nature of the Mass, or even that only Catholics in a state of grace may receive Jesus in the Holy Eucharist.
It's not easy to teach such a vast amount of material during 1 class-a-week for 9 months, especially at a depth that penetrates the heart and mind.


It's theorized that a large amount of new Catholics leave the Church after only a year.  


If people come seeking the truth and go through nine months of classes, and leave the Church, then they were not presented the truth in all its majesty or introduced to the real Jesus Christ.
RCIA should be a training ground for new soldiers in the fight for eternity with God. Jesus Christ challenges all of us and demands that we change our lives.  When you become a Catholic, you should become different.   


Because under ordinary circumstances, every person seeking to become Catholic must go through RCIA, this blogpost is to supplement and provide a resource for those who seek to grow in their knowledge of Jesus Christ and His teachings.
A Rundown of Free or Affordable Resources from Top-Notch Organizations.
Fish Eaters

Fish Eaters is one of the best websites for anyone interested in Catholicism.

It is an amazing resource, with a ton of easy to understand information about pretty much anything you might be looking for.  This includes the liturgy, praying, living as a Catholic, dogmas, traditional practices, etc.  

It is the perfect resource for those coming into the Church, new converts, or lifelong Catholics.

This is a go to resource for many rock solid Catholics and should be for you as well.   

How to Access: To Access this incredible amount of free quality Catholic information, simply Click This Link.
The Institute of Catholic Culture (ICC)



The Institute of Catholic Culture (ICC) is as orthodox as they come and we highly recommend it to both new and seasoned Catholics. They offer high-level lectures and free catechesis with access to all of their archives. 

Anyone can attend their live events which are offered online or in-person (within the boundaries of the Diocese of Arlington, VA). 

There is a devoted in-person community, and many couples make it a date-night-out where dinner is served and friends meet and catch up.

Whether you attend in person or online, you can ask questions in real-time during the Q&A.

We have personally attended several ICC events in person and have benefited tremendously. They are filled with other Catholics who want to eat, learn, discuss, and enjoy our Catholic heritage and tradition.  

The words of ICC's founder, Fr. Hezekias Carnazzo, sum up the urgency, need, and goal of this amazing Apostolate: 

"Sadly, most Catholics today, if they have received any catechetical formation at all, must rely on an elementary-level training, usually received in preparation for first Holy Communion and Confirmation. With this level of education in the faith, how can Catholics be expected to express the faith to their fellow citizens in a cogent and convincing manner? In an age when the basic teachings of the Catholic Faith have been neglected and the faithful are in great need of intellectual faith formation, the Institute of Catholic Culture stands as a sign of hope. Taking our Lord's final command to the Apostles to "make disciples of all nations" as our own, the Institute of Catholic Culture was founded in answer to the Church's call for a "New Evangelization."

How to Access: To Access their countless hours of free archived lectures and talks, simply Click This Link and sign up. It's that simple.
Related: The Ultimate Simple Guide to Catholic Mass (Plus Free Printable!)
Lighthouse Catholic Media
 

The CDs offered through Lighthouse Catholic Media are exceptional, orthodox, and compelling. They feature the most sought after Catholic speakers and touch on an array of subjects relating to our Catholic faith. 
When I was on my journey back to the Catholic Church, I was addicted to these CDs. I must have bought over 50 CDs from the Lighthouse Catholic Media Kiosks in the back of most churches that I visited. 

I like them because they don't only have talks about the Catholic concepts and dogma, but also how to live the faith in the context of your family, work-life, or society. 

Some talks are about how to be a better Catholic husband or father. Other talks are conversion stories and how the Holy Spirit has acted in someone's life. 

Lighthouse Catholic Media is now under the umbrella of the Augustine Institute and over 7,500 parishes distribute their CDs, books, and other media. It is a very cost-effective way to learn the faith by listening to interesting speakers on almost any topic under the sun.  
How to Access: $3.00 honor-system donation in the kiosk in the back of the church for a CD or Click This Link and order MP3 or CDs through their website.
Chastity Project


 
If you are looking for clear answers regarding Catholic Sexual Morality, then Chastity Project is Number 1 on our list.  It was founded by Jason and Crystalina Evert and their goal has been to encourage young people to evangelize and launch chastity projects within their spheres of influence.
The Chastity Project website and YouTube Channel features tons of videos that clearly, directly, and briefly answer sexual morality questions from an orthodox Catholic perspective. The material is geared toward young people, but it's great for anyone who needs help answering contemporary questions on sexual ethics from a Catholic perspective.
We highly recommend the work they are doing.  Chastity Project is a go-to resource for us.
How to Access: To check out their free content and to get answers to morality questions, Click This Link.  Then hover your mouse over the menu tab, "Answers".
Thomistic Institute



All Catholics should know that St. Thomas Aquinas, who built upon the philosophical foundations laid by Plato, Socrates, St. Augustine, the Scholastics, and many others, synthesized Catholic thought and helped create the logical, rational, and the intellectual backbone of Catholic teaching.

The Thomistic Institute is a resource promoted by the Order of Preachers (The Order founded by St. Dominic and to which St. Thomas Aquinas belonged) to present and reintroduce Catholics and the world to the brilliance of St. Thomas Aquinas. 
Much of this is rooted in the works of St. Thomas Aquinas, especially the Summa Theologica and Summa Contra Gentiles.  
Thomism has undergone a major resurgence over the past decade and much of this is thanks to the efforts of the Thomistic Institute and the friars who carry forward the torch of truth.
THE THOMISTIC INSTITUTE exists to promote Catholic truth in our contemporary world by strengthening the intellectual formation of Christians at universities, in the Church, and the wider public square.
There are many free and accessible talks and series for introducing and immersing those who are interested in the Thomistic philosophy.
How to Access: Click this Link to get to their website and then hover your mouse over "Content".  Click on whatever looks interesting!
Related: Catholic Evangelization: 6 Clear-Cut Strategies That Really Work
Formed
 

Formed is a media platform operated by the Augustine Institute to promote accessible catechesis to adults. They are loyal to the full magisterial teachings of the Catholic Church and offer an impressive amount of content. They have movies, audiobooks, lectures, talks, advent and lenten reflection series, and much more. 
They have done an excellent job of incentivizing dioceses and parishes to adopt and participate in their continuing education programs by offering affordable, quality, and accessible educational resources.
The Augustine institute was founded in 2005 under Archbishop Chaput in Denver, CO by Dr. Tim Gray and Dr. Jonathan Reyes and is devoted to the New Evangelization which is geared towards re-catechizing Catholics.
We have gone through Dr. Tim Gray's Lenten reflection series a few times and have watched several great documentaries and talks. It has helped us personally grow in our faith. We highly recommend it.
Note: Not everything on the network is high quality but most of it is!
How to Access:  To access Formed you must have a passcode from your parish or diocese or pay for it yourself.  Therefore, you should contact your parish or diocese and see if they have an access code.  If not, encourage them to join the Formed network. You can also try and find a parish somewhere that does have a subscription and ask if they can supply it to you. To get to the Formed website, Click This Link.
Catholic Answers
 




We can't say enough good things about Catholic Answers. The Catholic Answers Radio Program has been on for a long time and has helped convert thousands of people. If you want to be brought up to speed quickly on what and why Catholics believe and do certain things, then just listen to Catholic Answers for a month. 
Catholic Answers demonstrates how to effectively practice the art of Catholic Apologetics. They show this by not arguing to prove superior intelligence but in charity to move hearts towards to truth of Christ and His Holy Church.
Catholic Answers personally helped me become a stellar defender of the Catholic Faith against almost any offender using any attack. Catholic Answers is very orthodox are absolutely loyal to the full magisterial teaching of the Catholic Church.

How to Access: Click This Link to check out Catholic Answers content and stream the radio program.  You can also get a local listing if you have a Catholic radio station you can access.  The list of EWTN affiliate radio stations can be found HERE.
Sensus Fildelum and Sensus Traditionis

 

Sensus Fidelium is primarily a YouTube Channel that publishes sermons, conferences, homilies, reflections, etc. from a traditional Catholic perspective. This channel is outstanding, enlightening, and covers many topics with incredible depth and insight. 

I have listened and watched several of the videos posted and have always come away shocked at how illuminating the information was. 

Sensus Fidelium is 100 percent in line with Catholic teaching.   
Many of the talks feature the popular Doloran Father, Fr. Chad Rippbereger. They are direct, pull-no-punches, and thought-provoking.
Sensus Traditionis is the Media Platform and YouTube Channel of Fr. Chad Rippberger which is why they are lumped together.
How to Access: Click here to access Sensus Traditionis and click here to access the Sensus Fidelium YouTube Channel
Ascension Presents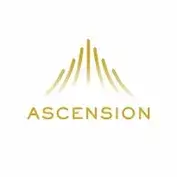 Ascension Presents is the Media platform for Ascension Press Publishing House. Their most popular speaker is Fr. Mike Schmitz. He is exceptional at presenting the faith in all its complexities. He delivers his talks in a disarming and free-wheeling style that is more inviting than a lecture or conference can be. I have thoroughly enjoyed Fr. Mike Schmitz over the years and give him two thumbs up.
Dr. Jeff Cavins is another speaker who creates and delivers very good content for Ascension Presents. He is an orthodox Catholic. 
Ascension Presents has other speakers and presenters who create videos, podcasts, and other content on a high level as well, but I cannot speak with confidence or experience about how good they are.  
How To Access:  Check out Ascension Presents content by Clicking Here.
Related: The Ultimate Simple Guide to Catholic Mass (Plus Free Printable!)
The Journey to Becoming Catholic
There are many other resources out there that could be listed, but these are the most reputable, free, or low-cost ones with which we have direct experience.  We hope they help you on your journey along the path to better understanding the faith, especially if you are on your way to becoming Catholic.  
PAX,
Tony and Kendra