Please Help Support this Apostolate
If this website has been of value to you in anyway, please consider making a one time donation or purchasing one of our products. We will be very grateful for your help.
Premium Supporters Map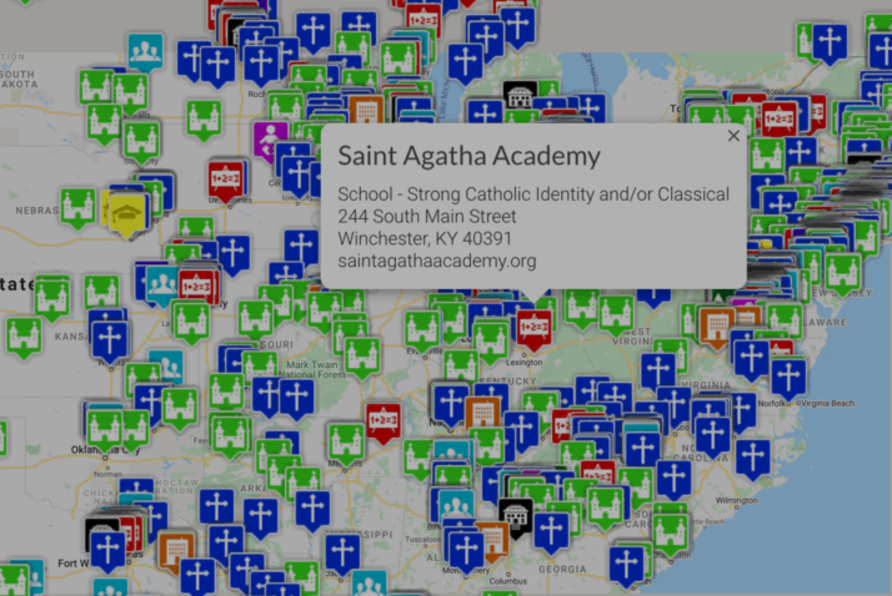 The Reverent Catholic Mass, Church Map
Faithful Catholic Celleges and Seminaries
Over 100 Faithful Catholic Schools
Hundreds of Catholic Homeschool Groups/Coops
A Solid List of Christ-Centered Retreat Centers
A Large List of Pro-Life Organizations & Pro-Life OB/GYNs
A Growing List of Nationally Recognized Catholic Institutes and Ministries
A Growing List of Catholic Media and Publishers
Faithful Catholic Lay Associations such as Opus Dei, Una Voce, and Juventutem
The Most Authoritative List of Shrines, Pilgrimage Sites, and Catholic Interest Locations Ever Compiled.
Reverent Road to Sunday: A Daily Journal for Developing Habits in the Liturgical Year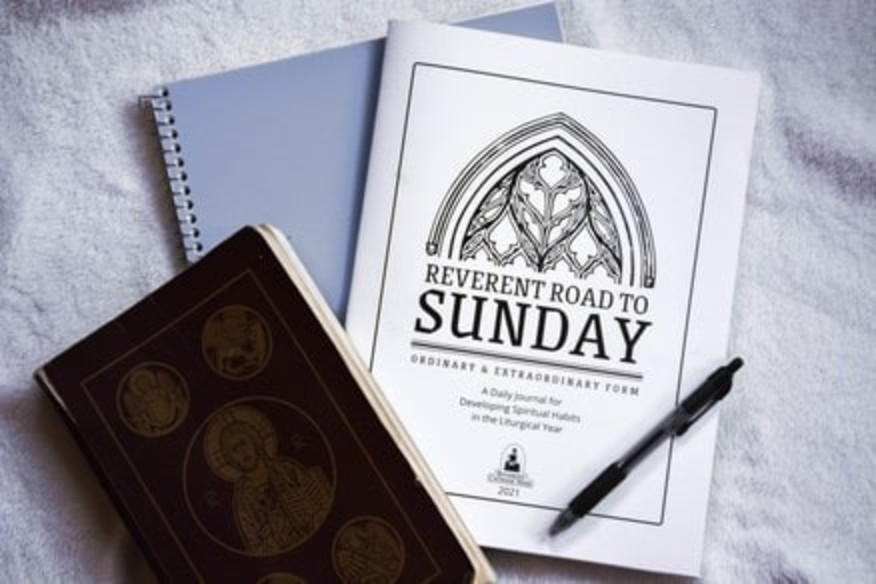 If you have been struggling to stay on track and make progress in the spiritual life, perhaps The Reverent Road to Sunday: A Daily Journal for Developing Spiritual Habits in the Liturgical Year will help.
Features:
Novus Ordo feast days and readings

Traditional Latin Mass (1962) feast days and readings

Checkboxes with daily spiritual habits reminders such as the Morning Offering, daily Mass, silent prayer, rosary, spiritual reading, Angelus, and Daily Examen

Monthly confession reminders

Weekly Friday abstinence reminders

Tons of space for notes to track your progress
The Beads: Rosary Meditations Guided by the Saints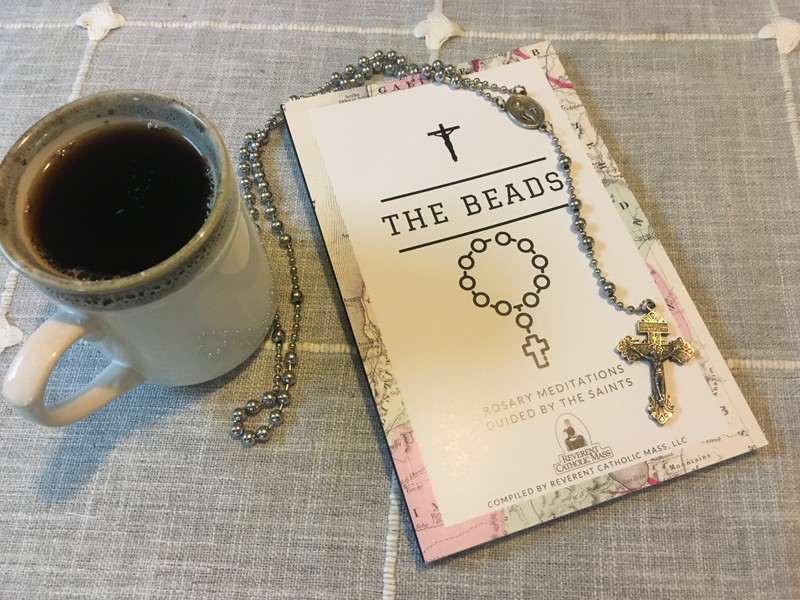 This Rosary Meditation Guide will help you meditate on the life of our Lord, Jesus Christ by taking you bead-by-bead on a journey using reflections from the Douay-Rheims Bible, St. Alphonsus De Liguori, and St. Bonaventure.
If you're looking for a new resource to help you pray the Rosary better and stay more focused, definitely check out "The Beads."