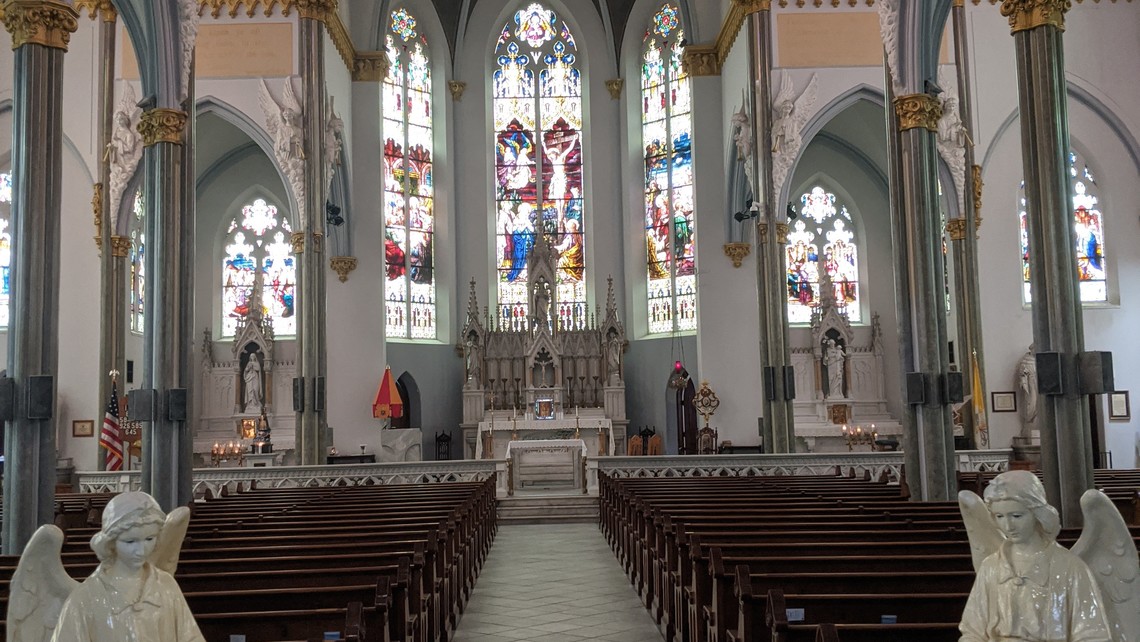 Saturday, January 18, 2020 - 1:16pm
Visiting the Basilica of the Immaculate Conception in Jacksonville, Florida
Have you ever walked into a church and felt like you just walked into Heaven itself?  No, I'm not talking about St. Peter's in Rome.  I'm talking about an awe-inspiring church located in…you guessed it…Jacksonville, Florida!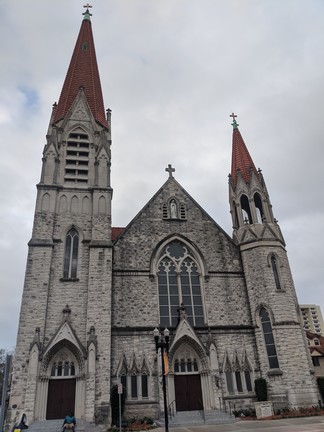 With its stunning spires, neo-Gothic architecture, solemn reverent Masses, and dedication to the respect life movement, Jacksonville's basilica is worth a stop for prayer and worship in the splendor of such a beautiful church.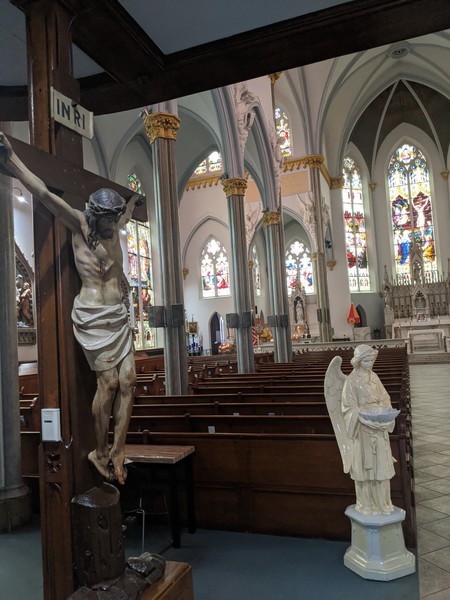 You'll be greeted by angels holding holy water fonts and our Lord on the crucifix as you enter this ornate basilica in the heart of Jacksonville, Florida. This Church looks over 300 years old, but it was constructed in the 20th century.  It is a welcoming community that offers reverent Mass for all who come to worship.
History and Architecture
This church has seen a lot.  It was founded in 1854 and was named after the declaration by Pope Pius IX that Mary was immaculately conceived.  The church you see today is the third church, after the first two burned down.  The first was set on fire by Union soldiers during the Civil War and was one of the worst days in the church's history.  The second caught fire during the Great Jacksonville Fire of 1901.  This fire was the third largest urban fire in United States history.  The current church was dedicated in 1910.
The exterior has two large, stunning spires adorned with crosses.  A statue of Our Lady stands at the exterior entrance welcoming all who walk by. It is surrounded by pointed arch stained-glass windows capped with crosses.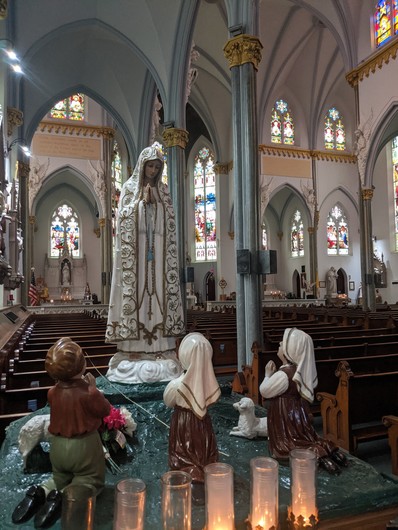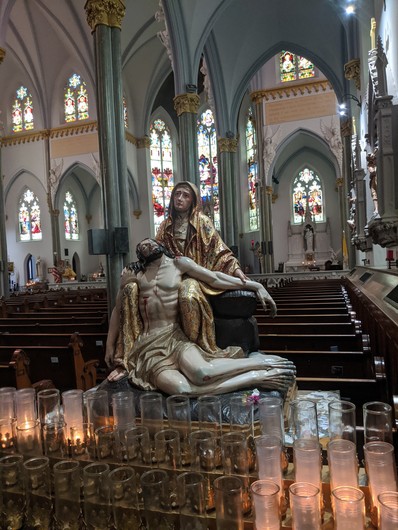 The interior helps lift the spirit towards God with beautiful high vaulted ceilings, a stunning high altar, two side altars, and altar rail, all made of matching marble.  Gorgeous statuary fills both sides of the church along with incredible pointed arch stained-glass windows that display biblical scenes.  Additionally, there are statues of angels everywhere serving as a reminder of where you are. 
Seeing the Basilica
I visited the basilica a few months ago and was awestruck when I entered.  As a special treat, I was alone with Christ or so I thought, when all of a sudden, the organist started practicing.  I attended the 8am Extraordinary Form Mass and it was as reverent as one would expect, but all the Masses here are reverent and frequent. The Basilica offers Mass at least twice daily, as well as a daily rosary.  Confession is offered before every Sunday Mass, and the church is open during the day for visitors to stop by and pray.  Adoration is available several times per week. Purity and their pro-life ministry is highlighted. Finally, there is a wonderful little gift shop below the church.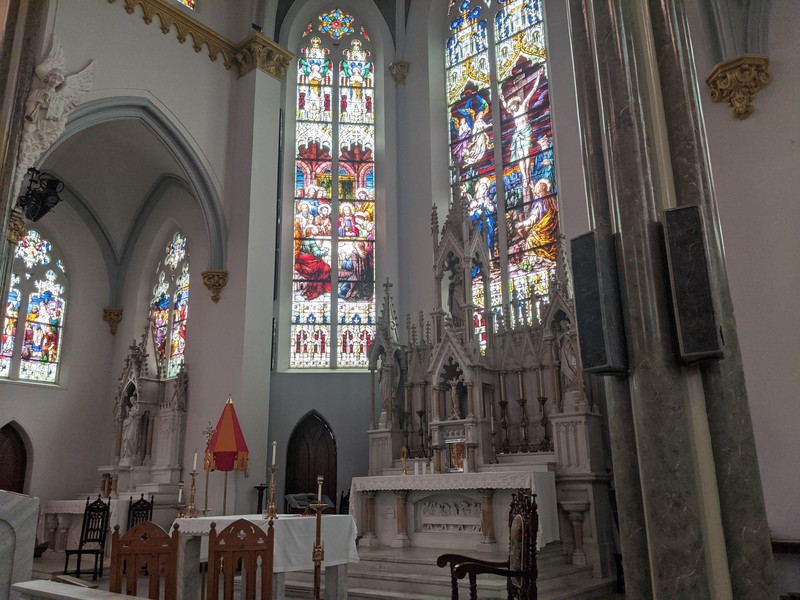 Jacksonville is blessed to have such a beautiful church with reverent Mass.  If you are in the area, be sure to stop by.  This is truly an excellent parish.