Become a Premium Supporter of the Reverent Catholic Mass Blog!
Do you think our website is helpful?  Support the Blog and get some great stuff!
  Premium Supporter ($5/month, or save at $49/year)
    Premium Map Access
    Invite to Private MeWe Group where you can chat with Tony, Kendra, and other Premium Supporters
SUPPORT MONTHLY            SUPPORT ANNUALLY
Please allow 24 hours after payment for access. 
Premium Supporters Premium Map
The most authoritative list of faithful Catholic locations mapped out across the United States.

 
As a Catholic, being part of a faithful and supportive parish community used to be as easy as walking down the street to your local Catholic Church.
Sadly, with many embracing worldliness and modernism, it is not so easy anymore.  Not every Catholic Church teaches the full Gospel of Jesus Christ, and just because someone says they are Catholic, it does not mean they believe everything or even anything the Church teaches. 
Who can you trust? Where should you go?
Thankfully, there are still many fantastic, faithful, and authentically Catholic resources out there, especially in the United States.  You just have to know where to look. 
You can now find Reverent Catholic Mass Churches, Homeschool Groups, Faithful Catholic Grade Schools, Colleges, Pro-life Organizations, Opus Dei Centers, and Pilgrimage Sites all in one place.
Premium Supporters Private MeWe Group
A Private Group where like-minded Catholics can discuss ideas, news, great parishes across the U.S. and much more!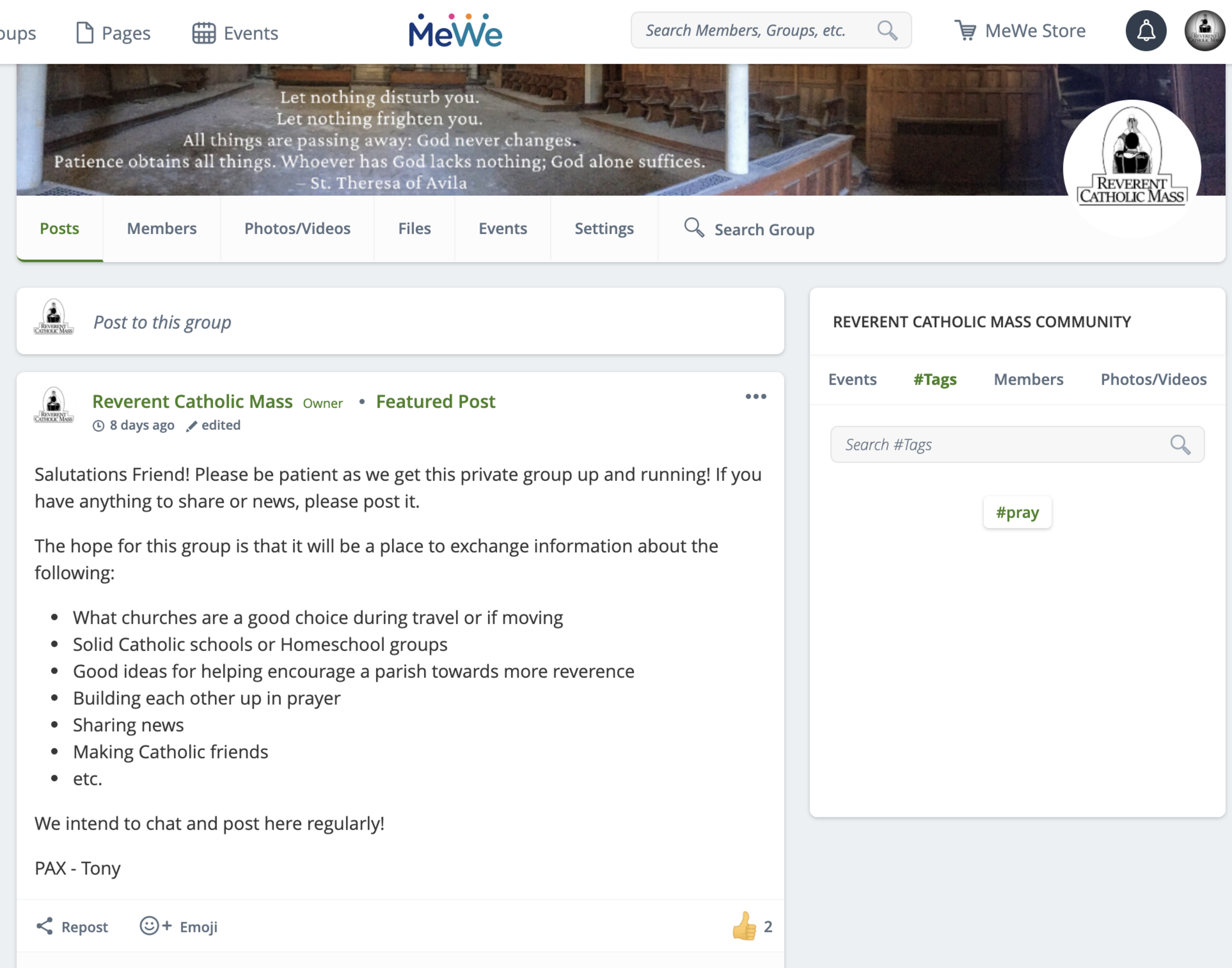 If you want to have the support in your spiritual, liturgical, and parish life, how do you get those resources in the community where you live or where you plan on going? 

You need to know where things are and maybe have some friends in the know.
 
Becoming a Premium Supporter will give you access to the Premium Map and access to our Private MeWe Group with other supporters.  Tony, Kendra, and other supporters connect on this group and can help you find supportive and faithful resources across the United States so you can have the change you want in your spiritual, liturgical, and parish life.