Holy Week 2020
The Holiest Time of the Year in the Midst of a Global Pandemic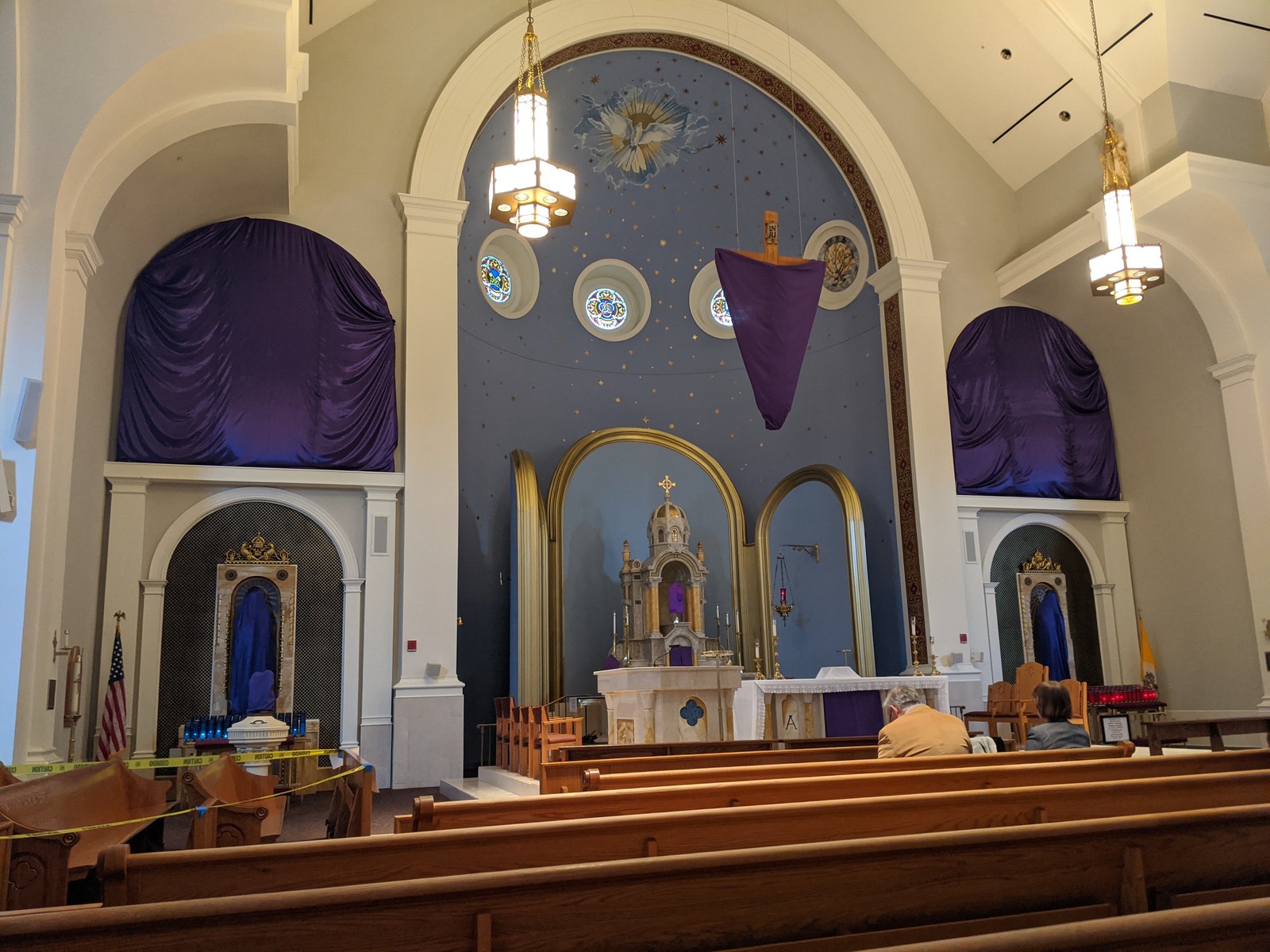 Don't Waste This.
I took a look at my calendar and it is packed with so many things to do.
 
Monday – Wake up. Go to work. Get home. Eat dinner. Head over to meet up with an old friend.
Tuesday – Wake up. Go to work. Get home. Eat dinner. Volunteer at the Church.
Wednesday – Wake up. Go to work. Get home. Eat dinner. Head over to a men's group meeting.
Thursday – Wake up. Go to work. Get home. Eat dinner.  Volunteer at the food bank.
Friday – Wake up. Go to work. Go straight to the abortion mill for 40 Days for Life. Work on the car. Eat Dinner. Spend time in front of TV with wife.
Saturday – Get up. Spend time working on the website and writing a blog post.
Sunday – Get up. Go to Mass.  Shop for the week. Prep meals. Write papers. Go to bed.
Then, it starts all over again.
I was able fit prayer in there. But it was usually rushed.
This is my life before the Covid-19 virus shutdown my entire calendar, except for the Thursday night food bank.  I suspect this calendar is similar to yours.  Perhaps you also spent your time running your children to sports practices, music lessons, or different clubs, and had an even busier schedule.
When you had a minute to take a break, you spent it zoning out in front of the television, watching the news, or some other form of cheap entertainment.
You complained that you never had any time for yourself.
You wished you had more time to be present for your family, your friends, and your prayer life….
Now you have it. 
What are you doing differently?
Are you now more present to your family or are you squandering the gift?
Don't waste this.
So many of us fill our lives with busyness as if this is the measure of a good life.  You would almost feel ashamed that if when asked the questions, "How's it going?"  You did not answer with, "I'm so busy." Busyness had become for many of us, myself included, the badge to signal to others that I contribute positively to society.  But now we are forced to ask ourselves, "How important was all the stuff I was doing if it can all be cancelled like it was nothing?" 
For me, I know that what I was doing, while I consider it important, should not take the place of my commitment to my primary vocation. For me, the vocation of being a good husband, which means prioritizing prayer and family over everything else. Thanks to the shutdown I have finally been able to stop living for the future and instead I am just living in the moment.
With Holy Week upon us, I think it is an excellent time to reassess everything.
Our Lord Jesus Christ showed how we are to live.  He gave up everything.  He gave up his mother, his friends, everything he loved about this world, and his busy schedule.
He handed it over to the Father for us.
At the beginning of Lent, I wrote a post asking, "What are you willing to give up to get to Heaven?"
Now, we have been forced to give everything up, but not for Heaven. Instead, for the safety of our neighbors and friends.
Imagine if we were able to give it all up, but not because of fear.  But because of courageous love.
Jesus told us we cannot serve two masters.  We cannot claim to belong to Jesus and belong to this world at the same time.
He gave up everything in the world and freed us from our sins.
We must give up our attachment to worldliness to free ourselves from our sins with the help of His grace.
Why did God allow this virus to hit us now?  Why during Lent and Holy Week? 
Why?
God has freed many of us from our busyness this Lent.
Let's all commit to living more simply, intentionally, present, and prayerfully.  Let's pick up our crosses and courageously follow Jesus Christ to Calvary.
Don't waste this. 
God is allowing this to happen for some overall good that we cannot see.
Catholics don't waste suffering.  We don't run from suffering like the pagans do.  Catholics use suffering for the good and lean into the cross.  If you can give up the life you knew, know, and love and give it to Jesus, you gain eternity and Love incarnate.  If we want to maintain our life and status we will ultimately lose everything anyways and worse when we die.
Let's imitate Jesus, live like Him, and die like Him, so we may enjoy the peace and infinite love that will come in the Resurrection.
Have a Safe and Blessed Easter!